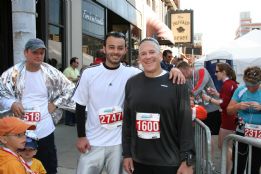 Sunday, 25 May 08 at 7:00 am became the time to put down the trash talk and pick up the feet for two corporate Associates running in the 2008 Buffalo Half Marathon. Bowing to peer pressure and office taunts, AJ Baynes, Jr. and Brent Hudson competed in the 13.1 mile half marathon. Pushed along by thousands of cheering fans, AJ gutted out a win over the much (20 years) older Brent by only a few minutes.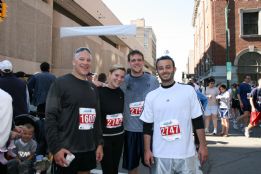 The Buffalo Marathon and Half Marathon is an annual race in beautiful Buffalo, NY. The course is fast, flat, and scenic, showcasing the beauty of Western New York's waterfront. Crossing two harbors and a nature preserve, it highlights some of Buffalo's friendliest neighborhoods, finest architecture and famous Olmsted parks.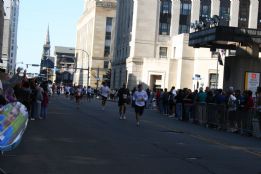 If you are attempting a personal best, or qualifying for the Boston Marathon, this is the race.