Anthony J. Baynes, Managing Partner of Extra Mile Transportation, sponsored two boats of anglers in the 2006 BassEye Challenge for Cystic Fibrosis.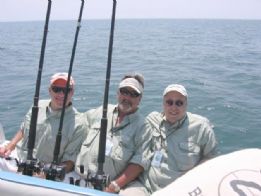 The day long event pitted Extra Mile anglers fishing for a combination of bass and walleye in Lake Erie against other businesses from across the nation. The money raised for the tournament went to the Cystic Fibrosis Foundation to assist in research for a cure. To date, the BassEye Challenge has raised over $500,000.00 in the fight against CF.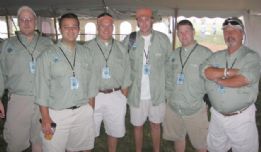 Extra Mile Boat #1, led by Anthony J. Baynes, Jr., walked away with the overall tournament champion award having caught the most fish. Extra Mile Boat #2 was lucky to have found the water.